The Free Practical Introduction to Vue.js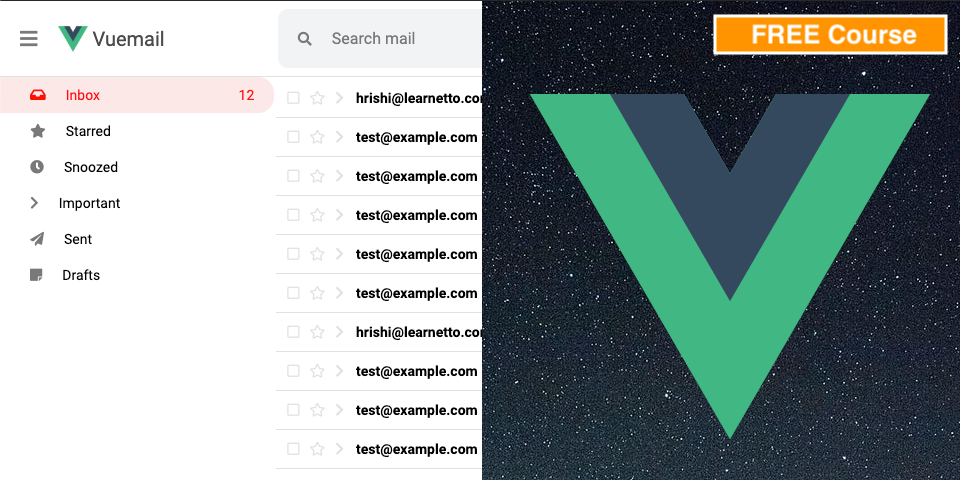 Enroll now
Learn Vue by building a clone of Gmail
In this quick and fun course, you will get a practical introduction to Vue.js by building a basic clone of Gmail!
Vue.js is one of the leading frontend JavaScript web frameworks. In this hands-on course, you will learn what Vue is, the fundamental concepts of the framework and build your first simple Vue app.
Course Lessons
1. What is Vue.js?
2. Basics of a Vue component
3. Building an email client UI in Vue
4. How to create a new Vue.js project
5. Building the email list page
6. Vue Lifecycle hooks
7. Email Summary Component
8. Vue Props
9. Vue Computed properties
About the instructor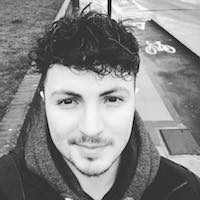 Tolga Cura
Tolga Cura is a senior developer with experience in a range of technologies including Vue.js, React.js, Angular, NodeJS, Express, Microservices and more.
He works as a Developer Team Lead at JRNI, leading a team that delivers Enterprise SaaS solutions to clients within the finance and retail sector. Tolga has worked on delivering large software projects for organisations including Morgan Stanley, US Bank, John Lewis, Selfridges, Adidas, Lego, Cisco, Three, Westfield and many more.
Tolga has a degree in Mathematics and Computing. Prior to his career in programming he taught GCSE level mathematics to kids aged 5-16.
Frequently Asked Questions (FAQ)
Is this a one-time fee or a recurring subscription?
This is a one-time fee. You will only be charged once.
How long will I have access to the course content?
You will have unlimited lifetime access to the course content. You can use it any time at your own convenience.
What happens if I'm not happy with the course? What is your refund policy?
We have a completely risk-free refund policy. If you're not happy with your purchase for any reason, you can get a full refund at any time. Just email [email protected] with the email address you enrolled with and your receipt number.
I have another question you haven't answered.
Feel free to email us at [email protected] with all your questions.