Get Your First Developer Job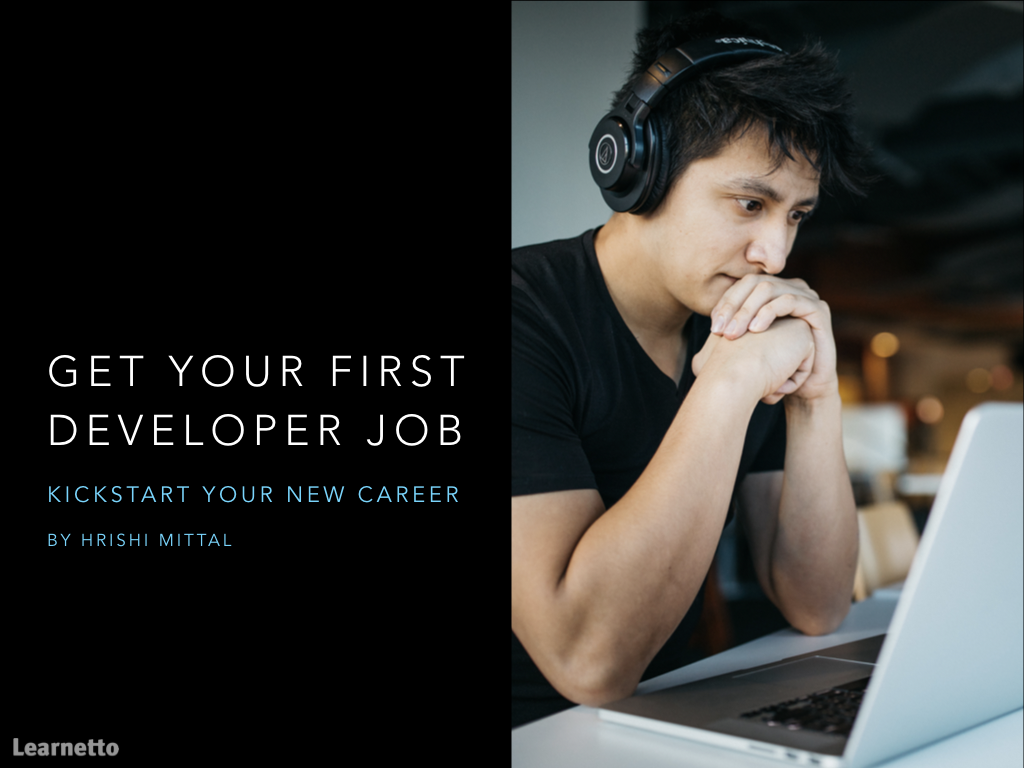 Enroll now
Kickstart your new career with expert guidance
No-risk money back guarantee
Kickstart your new career with expert guidance
This video course will help you get your first developer job in the tech industry. Whether you're looking for a full-time job or starting your freelance career, this course will give you practical tips and tools to systematically achieve your goal.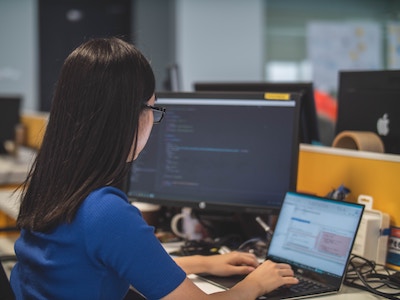 Do you feel anxious about finding your first job as a developer?
Maybe you've spent months studying in a full-time coding bootcamp. 
Or slogged nights & weekends with online courses, while working hard at your day job to pay the bills. 
You've applied for dozens of jobs, but haven't had any luck. 
Yet. 
It's easy to lose hope, but you're not alone. 
Everyone struggles at first. 
But it gets better. 
You too will get your first developer job soon!


What you'll get in this course

This is an online video course taught by Hrishi Mittal, founder of Learnetto.


Here's what you'll get:


Video lessons on strategies and tactics for looking for your first developer job
Lifetime access to the course content - Use any time at your own leisure
CV and cover letter templates and examples
Job application tracker spreadsheet
Checklist for a great job application
A list of the best places to look for jobs (including some hidden gems)
Access to a private community on Slack

You'll leave equipped with the knowledge and tools to systematically find your first developer job.

Need personal help?

You can also book a 1-on-1 personal video call with the teacher (additional upgrade) and get answers to your specific questions about your own job search. Just enroll in the course and you'll be able to upgrade.

You don't have to struggle alone to get your developer career started.


Course Lessons
1. Key information
2. Book a call
3. The Most Important Thing
4. Research and Preparation
5. Your Online Profile
6. Key Elements of a Resume
7. Who reads your resume?
8. Common mistakes in resumes
9. Example of a good resume
10. Your LinkedIn profile
11. How to write a good cover letter
12. The importance of a professional-looking portfolio
13. Common mistakes in Github portfolios
14. Real working apps in your portfolio
15. Example of a good portfolio
16. Tips on building real projects
17. A really good hack
18. A Super-Secret Crazy Cheatcode
19. What Are Companies Looking For?
20. How to look for jobs
21. Where to look for jobs
22. The dirty secret about job ads
23. How to apply for jobs
24. How do you break out of the catch-22?
25. Tips on freelancing
26. It's a numbers game
27. Why to follow up and how
28. What to do if you're really struggling
29. Your Developer Career
30. Checklist of Action Items
31. Resources - examples of resumes (CV), cover letter and job application tracker
32. Job sites
Enroll now
No-risk money back guarantee
About the instructor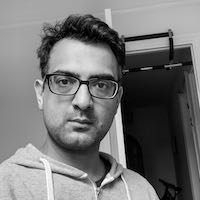 Hrishi Mittal
Hrishi Mittal is the founder of
Learnetto
.
He has more than a decade of experience building software using a number of different technologies. He has worked for organisations ranging from tiny startups to large governmental departments. He is also the author of the R Graphs Cookbook.