Get Your First Developer Job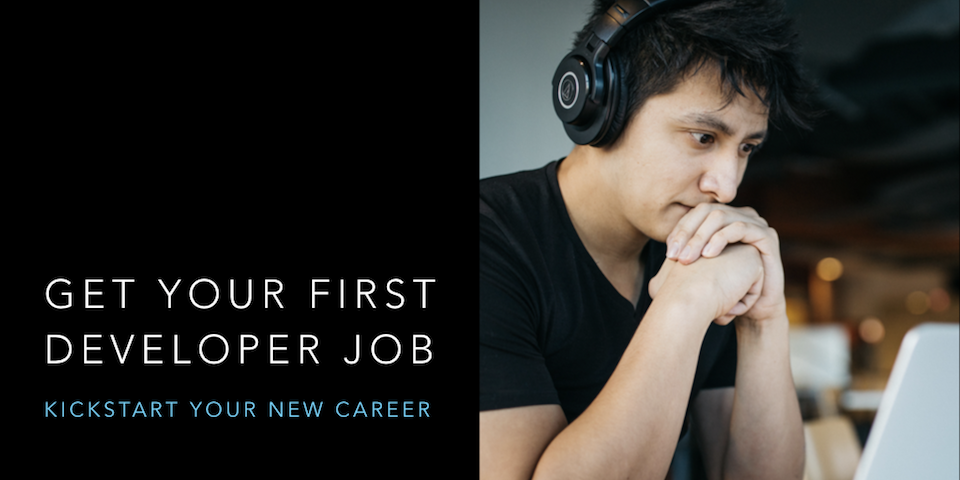 Enroll now
Kickstart your new career as a software developer with expert guidance
COVID-19 update from the course creator
$49 Now FREE
I created this course to help new developers in the daunting task of finding their first job. The COVID-19 pandemic has only made the task even more daunting.
So I'm making this course available for free, instead of charging $49, to everyone who needs it for the foreseeable future.
It's my small way of paying it forward..
Given the current job market, I can't guarantee this course will land you a job, but I'm confident it will significantly improve your chances,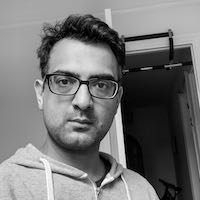 Hrishi Mittal
Do you feel anxious about finding your first job as a developer?
Maybe you've spent months studying in a full-time coding bootcamp.
Or slogged nights & weekends with online courses, while working hard at your day job to pay the bills.
You've applied for dozens of jobs, but haven't had any luck.
Yet.
It's easy to lose hope, but you're not alone.
Everyone struggles at first.
But it gets better.
You too will get your first developer job soon!


Kickstart your new career with expert guidance
This video course will help you get your first developer job in the tech industry. Whether you're looking for a full-time job or starting your freelance career, this course will give you practical tips and tools to systematically achieve your goal.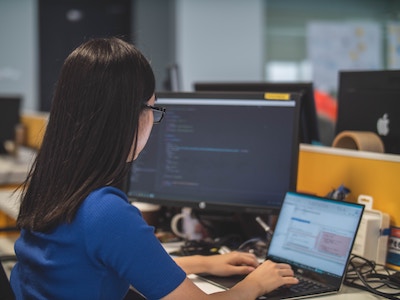 What you'll get in this course
Here's what you'll get:


Video lessons on strategies and tactics for looking for your first developer job
Lifetime access to the course content - Use any time at your own leisure
CV and cover letter templates and examples
Job application tracker spreadsheet
Checklist for a great job application
A list of the best places to look for jobs (including some hidden gems)

You'll leave equipped with the knowledge and tools to systematically find your first developer job.

You don't have to struggle alone to get your developer career started.


Course Lessons
1. Key information
2. The most important thing you must remember when you're looking for your first developer job
3. Research and Preparation
4. Your Online Profile
5. Key Elements of a Resume
6. Who reads your resume?
7. Common mistakes in resumes
8. Example of a good resume
9. Your LinkedIn profile
10. How to write a good cover letter
11. The importance of a professional-looking portfolio
12. Common mistakes in Github portfolios
13. Real working apps in your portfolio
14. Example of a good portfolio
15. Tips on building real projects
16. A really good hack
17. A Super-Secret Crazy Cheatcode
18. What Are Companies Looking For?
19. How to look for jobs
20. Where to look for jobs
21. The dirty secret about job ads
22. How to apply for jobs
23. How do you break out of the catch-22?
24. Tips on freelancing
25. It's a numbers game
26. Why to follow up and how
27. What to do if you're really struggling
28. Your Developer Career
29. Checklist of Action Items
30. Resources - examples of resumes (CV), cover letter and job application tracker
31. Job sites
About the instructor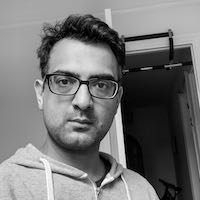 Hrishi Mittal
Hi, I'm the founder of
Learnetto
and a software developer with more than a decade of experience.
I've built several software products for my own businesses and for clients ranging from small startups to large governmental departments.
In addition to the Complete React on Rails Course, I'm also the author of the R Graphs Cookbook published by Packt.
Frequently Asked Questions (FAQ)
Is this a one-time fee or a recurring subscription?
This is a one-time fee. You will only be charged once.
How long will I have access to the course content?
You will have unlimited lifetime access to the course content. You can use it any time at your own convenience.
What happens if I'm not happy with the course? What is your refund policy?
We have a completely risk-free refund policy. If you're not happy with your purchase for any reason, you can get a full refund at any time. Just email [email protected] with the email address you enrolled with and your receipt number.
I have another question you haven't answered.
Feel free to email us at [email protected] with all your questions.