Do you feel anxious about finding your first job as a developer?
Maybe you've spent months studying in a full-time coding bootcamp. 

Or slogged nights & weekends with online courses, while working hard at your day job to pay the bills. 

You've applied for dozens of jobs, but haven't had any luck. 

Yet. 

It's easy to lose hope, but you're not alone. 
Everyone struggles at first. 
But it gets better. 

You too will get your first developer job soon!


Kickstart your new career with expert guidance
This video course will help you get your first developer job in the tech industry. Whether you're looking for a full-time job or starting your freelance career, this course will give you practical tips and tools to systematically achieve your goal.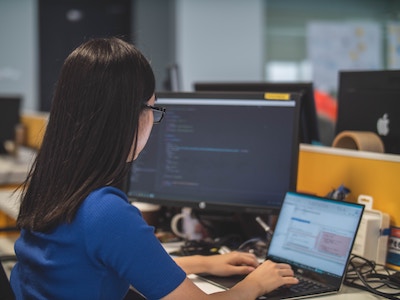 What you'll get in this course
Here's what you'll get:


Video lessons on strategies and tactics for looking for your first developer job
Lifetime access to the course content - Use any time at your own leisure
CV and cover letter templates and examples
Job application tracker spreadsheet
Checklist for a great job application
A list of the best places to look for jobs (including some hidden gems)

You'll leave equipped with the knowledge and tools to systematically find your first developer job.

You don't have to struggle alone to get your developer career started.