COVID-19 update from the course creator
$49 Now FREE
I created this course to help new developers in the daunting task of finding their first job. The COVID-19 pandemic has only made the task even more daunting.
So I'm making this course available for free, instead of charging $49, to everyone who needs it for the foreseeable future.
It's my small way of paying it forward..
Given the current job market, I can't guarantee this course will land you a job, but I'm confident it will significantly improve your chances,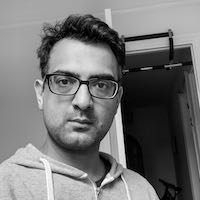 Hrishi Mittal