The Complete Practical Vue.js Course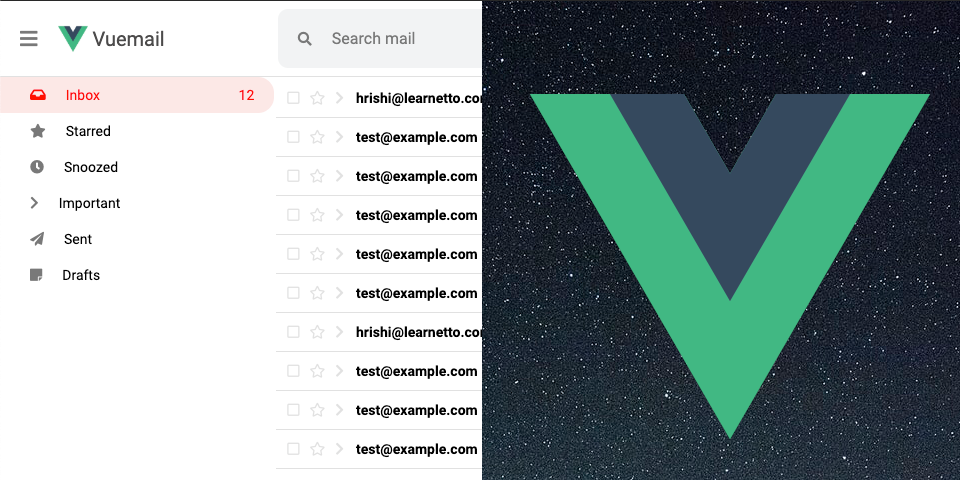 Request early access now
Learn Vue by building a clone of Gmail
Enrol now
If you're a web developer there are 2 important questions you always need to ask yourself before you start a new project.

1 - What tech stack am I going to use?

and

2 - what am I going to have for lunch?

I can't help you with the second one but I can surely help you with the first.

Before you can be sure you have chosen the right stack for the problem you need to have a good grasp of what libraries and frameworks there are out there.

There are many to choose from, however, Vue has become one of the most popular frameworks with over 1.1 million projects using it on Github right now.

The reason for this?

Because of its versatility. Whether it's small side projects or large enterprise systems, Vue is now becoming the go to choice for developers across the globe.

If you're not already familiar with it, it's time to get in the know.

In this practical course, you'll learn all the fundamentals of Vue while building a real-world application - a clone of the Gmail UI!

Instead of just learning theory or building a boring to-do list app, you will learn how to build one of the most popular frontend web apps from scratch using Vue.

Starting from the very basics, you will be introduced to new concepts throughout this course when they are needed for building a particular feature of the Gmail UI. This way you will not only learn how to use all the important features of Vue, but also why you need them and how they work.

The course is currently being produced and open for pre-orders now. Enrol now to lock in a discount and you will start receiving lessons as soon as they are published on a rolling basis.


Course Lessons
1. Introduction to Vue

2. What we are going to build - Gmail clone

3. Basic project example

4. List view with mocked data

5. Using real data

6. State management

7. Reading emails

8. Composing emails

9. Forms and search

10. Folders

11. Delete and bulk operations
IMPORTANT: Please note that this is a pre-order and the content is not fully ready yet.
New lessons will be published regularly until all the course material has been published, so please be patient.
About the instructor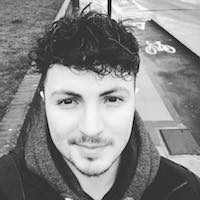 Tolga Cura
Tolga Cura is a senior developer with experience in a range of technologies including Vue.js, React.js, Angular, NodeJS, Express, Microservices and more.
He works as a Developer Team Lead at JRNI, leading a team that delivers Enterprise SaaS solutions to clients within the finance and retail sector. Tolga has worked on delivering large software projects for organisations including Morgan Stanley, US Bank, John Lewis, Selfridges, Adidas, Lego, Cisco, Three, Westfield and many more.
Tolga has a degree in Mathematics and Computing. Prior to his career in programming he taught GCSE level mathematics to kids aged 5-16.
Frequently Asked Questions (FAQ)
Is this a one-time fee or a recurring subscription?
This is a one-time fee. You will only be charged once.
How long will I have access to the course content?
You will have unlimited lifetime access to the course content. You can use it any time at your own convenience.
What happens if I'm not happy with the course? What is your refund policy?
We have a completely risk-free refund policy. If you're not happy with your purchase for any reason, you can get a full refund at any time. Just email [email protected] with the email address you enrolled with and your receipt number.
I have another question you haven't answered.
Feel free to email us at [email protected] with all your questions.